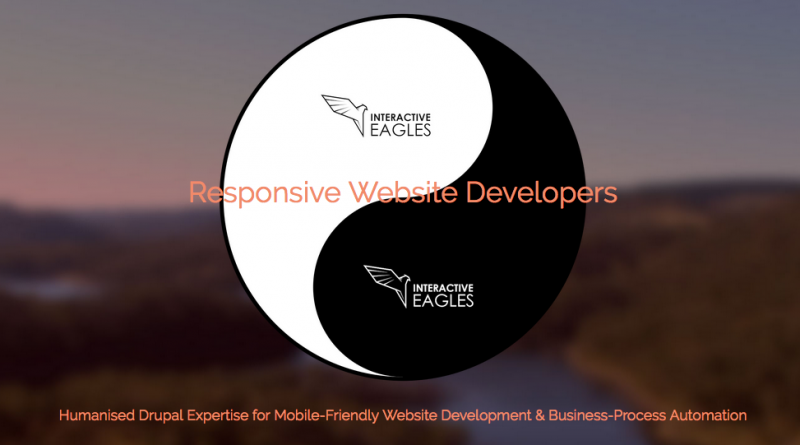 Interactive Eagles is John Saward and Irene Jehnich.
Together and separately we've been delivering solutions to owners of Drupal sites since 2004.
Now we are also delivering Backdrop CMS solutions.
Get onboard. Make your project fly with the Eagles.
Our expertise
Our expertise is gained through experience. We have worked on many Drupal installations, from the very simple to the very complex.
Who we are
The company is new, being formed in late 2015. But our experience in IT and with Drupal goes back a long way.
We have been working together on Drupal installations for over 10 years.
We have a way of working together that has been honed over those years. We are a long established team. We pride ourselves on good communications. 
We are truly the Interactive Eagles.
Irene JEHNICH
"I've held Project Leader, Programming, Business Analysis and Data Modelling positions in Government Departments and corporations. 
My specialties began in an IBM mainframe environment and moved through Oracle, Cool:Gen and .NET before I began to focus on Drupal in 2007. 
I am based in Denmark, West Australia.
I have a B.Sc in Information Technology."
John SAWARD
"I bring my experience as a Unix System Administrator, GIS Programmer and Website Developer to my work as a Drupal Engineer, Consultant and Developer. 
I held positions in universities (UWA and Macquarie) and private industry (Geodan Amsterdam) before I began freelancing in Drupal in 2004.
I am based in Melbourne.
I have a B.Sc in Computer Science."
How can we help you?
Consultation on your vision
Drupal or Backdrop CMS site audit
Drupal or Backdrop CMS pathway identification
Drupal or Backdrop CMS development
Drupal or Backdrop CMS conversion to responsive
Drupal conversion to Backdrop CMS
Enhancements
Maintenance
Upgrading
Security patching
Support
Our Location
For work purposes mainly on the Internet.
Irene is in Denmark West Australia and John is in Melbourne Victoria
Client work is accepted across Australia and Internationally.
Call us:
John: 0418 610706 (Not in Australia? +61 418 610706)
or
Irene: 0408 547363 (Not in Australia? +61 408 547363)