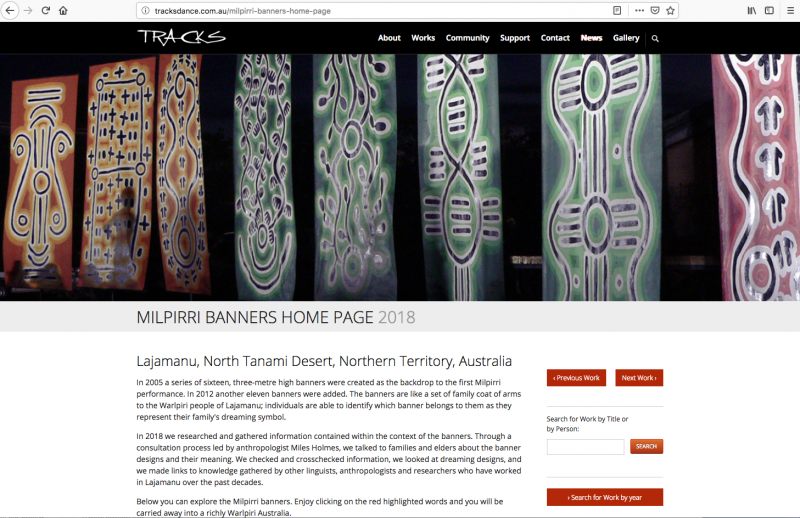 Background
Tracks Dance Company Darwin 'produces original dance works that celebrate an important part of Australian culture – the frontier of the Northern Territory.'
We have looked after the Tracks Dance website since 2015, when we were engaged to develop a set of enhancements to the existing site.
Subsequently we took on further enhancements and regular site maintenance including security updates.
2018
We created a section of the site to hold and display a sequence of Banners. "The banners are like a set of family coat of arms to the Warlpiri people of Lajamanu; individuals are able to identify which banner belongs to them as they represent their family's dreaming symbol." We took great care with the layout and flow of the presentation. Take the time to look through the Milpirri Home Page 2018.